About Casteck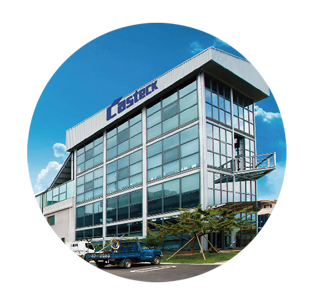 Casteck was founded in 1981, specializing in aluminum and zinc die casting.
Casteck has managed more than thousands of projects with over 30 years experience, such as electronics, automotive, communications, motor bike, bicycle, light, pump components and etc.


• 1981- Casteck start zinc and aluminum die casting business in Taiwan.
• 1992 - The Annual production capacity reached 2000 tons.
• 2006 - Cateck Taiwan, The Annual production capacity reached 3500 tons.
• 2007- Invest the 2500 ton die casting machine, the first 2500 ton die casting OEM business market in Taiwan.
• 2008- plan to increase factory size up to 200,000 sq ft
• 2013 warehouse 100,000 sq ft and die casting factory 100,000 sq ft has refurnished.
• 2017 invest latest high speed die casting machine.